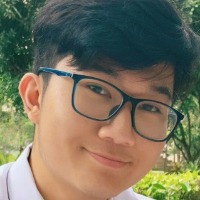 Weerapat Pipithruengkrai
Participant
Based on the themes of this article, I think the following two themes are essential for strengthening Thailand's preparedness for future pandemics.
Technology: Thailand has a robust foundation in digital health, but still has room for improvement. Integrating technologies topics such as big data analytics, data visualization, and public health surveillance can help to improve the efficiency and effectiveness of the healthcare system. These topics can improve data management and visualization processes, and able to support public health responses to future pandemics by assisting in decision-making.
Transformation: As seen from the COVID-19 pandemic, Thailand needs to transform its healthcare system to be adaptable for future pandemics. This includes integrating digital health into existing systems, and building competencies in data and digital technologies among healthcare workers to promote knowledge and productivity. By taking these transformation steps, Thailand can strengthen its preparedness for pandemics and ensure that all Thais have access to healthcare information and services conveniently and promptly.