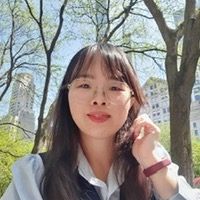 Nichcha Subdee
Participant
Could you list the disease outbreaks that have been declared as the Public Health Emergency of International Concern (PHEIC)?
= There have been several disease outbreaks that have been declared as PHEIC including the H1N1 influenza pandemic (2009), Ebola outbreaks in Western Africa (2013) and the Democratic Republic of Congo (2018), Poliomyelitis (2014), Zika virus (2016), COVID-19 (2020), and the recent Monkeypox outbreak (2022).
Why do these outbreaks raise such concerns?
= These outbreaks raise concerns and challenges to control due to several factors. They often involve unknown pathogens or novel strains of known pathogens and have a rapid increase in cases and deaths. Also, the high level of international travel and trade can facilitate the rapid spread of these diseases across borders and then become global threats. Additionally, some of these diseases are zoonotic which have unpredictability and severity. Moreover, there were no specific treatments or vaccines available to prevent the spread at the time of each outbreak. So, these factors collectively fit the criteria for a PHEIC, which include the event being serious, unusual or unexpected, having the potential for international spread, and the possibility of international travel or trade restrictions.
In your opinion, is there a disease or condition that may potentially lead to PHEIC in the future? Why?
= I think COVID-19 may remain a concern for potential future PHEIC declarations. The virus emerged just not too long ago in humans and has shown the ability to mutate, develop new strains, and be more rapidly transmissible or resistant to existing vaccines. That's why I think COVID-19 has the potential to become future PHEIC declarations.
References:
https://www.who.int/news-room/events/detail/2023/06/28/default-calendar/who-epi-win-webinar-global-mpox-strategy-for-elimination-and-control-open-consultation
Wilder-Smith, Annelies, and Sarah Osman. "Public health emergencies of international concern: a historic overview." Journal of travel medicine vol. 27,8 (2020): taaa227. doi:10.1093/jtm/taaa227