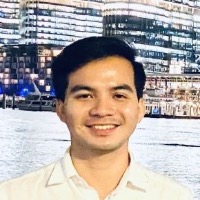 Teerawat Pholyiam
Participant
To integrate an electronic information management system into the Tanzanian ILI (Influenza-Like Illness) sentinel surveillance system, I would like to share two indicators that might change due to this integration are.
Diverse data source: representativeness is improved by access to a wider range of data sources through the integration of an electronic system. This integration can facilitate the inclusion of data from a broader spectrum of sources, potentially expanding the diversity of data collected. This is particularly important among the most vulnerable populations, such as children aged under 5 years. Additionally, increasing the number of sentinel sites can help maximize coverage and further enhance the system's representativeness.
Change in orientation – this change would also likely enhance representativeness. By being able to access and integrate data from diverse sources, the surveillance system can better represent the various conditions and characteristics in the target population or region.
Data processing time: electronic systems can automate data processing tasks, such as data entry and validation. This can lead to a significant reduction in the time required for data processing.
Change in orientation – data processing time will decrease, resulting in faster data processing. The change in this indicator will be positive, indicating quicker data handling.