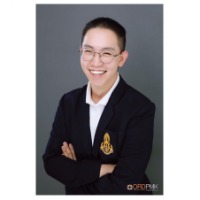 Teeraboon Lertwanichwattana
Participant
In my perspective, Thailand appears to give insufficient attention to the important themes of techquity and transformation in the deployment of digital health technology. This lack of emphasis can be attributed to a variety of factors.
Techquity, which focuses on reducing disparities in digital health capabilities and access at individual, local, national, regional, and global levels while promoting digital inclusion, remains a pressing concern, especially in rural areas. The availability of reliable internet connectivity continues to be a significant challenge in these rural regions, particularly along the country's border. Furthermore, this challenge is exacerbated among older adults, for whom acquiring and mastering technology poses a formidable hurdle. When combined with inadequate network coverage, this situation presents a critical issue for Thailand, particularly given its aging population.
Conversely, the theme of transformation also raises concerns. The article underscores the need to empower citizens to utilize mobile technologies for health management, thereby contributing to disease prevention. The development of digital personal tools and services, essentially creating a personal portal, is paramount. Integrating this tool into Thailand's national healthcare program is essential. A personalized health platform that spans from an individual's healthy state through their entire life could profoundly impact healthcare. It allows individuals to adjust their lifestyles, manage diseases, and smoothly exchange medical information between healthcare facilities, all under their control. Regrettably, Thailand currently lacks this crucial element, highlighting the need for improvement.