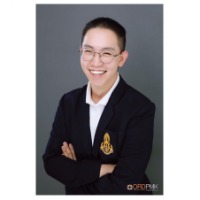 Teeraboon Lertwanichwattana
Participant
In my opinion, the declaration of SARS-CoV-2 as a Public Health Emergency of International Concern (PHEIC) by the WHO Director General on January 30, 2020, was warranted due to several reasons. Firstly, the outbreak had a severe public health impact, marked by a novel and severe pneumonia that hadn't been observed before. This unexpected condition, emerging in December 2019, was concerning as there was limited knowledge about coronaviruses at that time, despite a significant number of pneumonia cases.
Secondly, the international spread of the virus was rapid and extensive, necessitating travel restrictions. A case in point was the confirmation of the first 2019-nCoV case outside China, recorded in Thailand on January 13. The affected individual, a Chinese woman from Wuhan, had not visited the Huanan Seafood Wholesale Market, indicating the virus's ability to spread beyond known epicenters.
In my view, SARS-CoV-2 remains a potential candidate for future PHEICs. The virus's ability to mutate, as evidenced by variants like Delta, poses a significant threat. Changes in the viral strain can impact immune responses, especially in the absence of proper immunization. The Delta variant, for instance, led to a sharp surge in hospitalizations and mortality in Thailand, highlighting the virus's capacity to cause severe outbreaks even in regions that previously experienced lower infection rates.
In summary, the adaptability and changing nature of SARS-CoV-2 underscore the importance of continued vigilance, robust healthcare infrastructure, and global cooperation to effectively respond to potential future PHEICs related to this virus or other emerging infectious diseases.