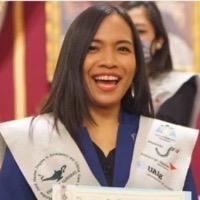 Panyada Cholsakhon
Participant
Information technology is crucial at every stages of outbreak investigation, as described below.
Verification and preparation: To verify diagnosis and confirm outbreak, adopting IT such as EMRs used in data collection offers the data quality and it is more comfortable and support timely investigation. For field work preparation, IT can help with the team collaboration which offer real-time communication and support effectiveness of fieldwork.
Describe the outbreak: In case definition, information technology is crucial as it is a tools that helps gathering the information or making the review for create case definition more effectively. Moreover, GIS (Geographic information system) is a good example of useful IT in identify the cluster by location.
Hypothesis and testing: To test the hypothesis, public health officers and researchers need tool to manipulate with the massive amount of data. Using IT to support the statistical analysis will allow them work more quickly and accurately.
Response an action: IT will help all steakholders in data visualisation which important for decision-making process. Once the control measures release, IT will assist the public health in rapid communication such as using social media platform to share the important information about the outbreak for people in timely manner to increase the awareness of the disease outbreak and corporate with the measures.