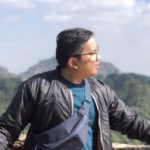 Myat Htoo Linn
Participant
As my friends discussed, the application of IT can assist the outbreak investigation process in various ways.
For the first step of verifying the Outbreak and Preparation, I will start the IT usage in setting the definition of the outbreak to describe the excess of normal expectancy. I would consider developing a software or mobile application that can describe the normal expectancy of common cases of an illness, specific health-related behavior, or other health-related events, which might help with the first step of verifying the outbreak in easier ways. The limitation will be a lack of data on the newly emerging disease. Other automation in laboratory diagnosis and the Laboratory Information Management System (LIMS) can also streamline the process of confirming cases in rapid ways.
In Describing the Outbreak, I think IT can help with using tools like mobile data collection for the active case findings and setting the case definition by getting the Time/Place/Person data, including clinical manifestation, exposure, and risk factors, which will help with the better knowledge of describing the outbreak and rapid response. GIS can also be applied to map the geographical distribution of cases, helping epidemiologists pinpoint potential sources of the outbreak. Even using the spreadsheet can support line listing and developing the epi curve.
For the hypothesis and testing, it is clear that statistical analysis software will be needed to make the credential analysis and develop a hypothesis relating to the outbreak. For the environmental study with representative samples, mobile data collection, and LMIS will also be applicable to the process of rapid response.
In the Response and Action process, using IT can support real-time dashboards and reporting tools to monitor the progress of outbreak control efforts, share information among different stakeholders, and evaluate their effectiveness. Modeling and data analysis can also help in analyzing the impact of policies and interventions of the outbreak.