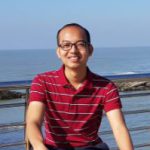 Pyae Thu Tun
Participant
Information technology can be applied to assist the outbreak investigation process in the following ways:
Verification and Preparation
Establish the existence of an outbreak: Use data analysis from various sources to detect and confirm the presence of an outbreak.
Verify the diagnosis: Utilize electronic medical records, diagnostic databases, and telemedicine platforms for rapid and accurate diagnosis.
Prepare for field work: Employ mobile applications and web-based platforms for data collection, mapping, and communication during field investigations.
Describe the Outbreak
Construct a working case definition: Access clinical guidelines and reference materials through information technology to develop standardized case definitions.
Find cases systematically and record information: Integrate data from multiple sources using automated algorithms and data linkage techniques for systematic case identification and recording.
Perform descriptive epidemiology: Utilize statistical software and data visualization tools to analyze and visualize epidemiological data.
Hypothesis and Testing
Develop hypotheses: analyze epidemiological data, conduct statistical modeling, and employ machine learning algorithms to generate hypotheses.
Analytical studies to test hypotheses: Utilize information technology tools for study design, data collection, and statistical analysis to evaluate associations between exposures and outcomes.
Special studies (e.g., environmental study, laboratory study): Access relevant data, protocols, and analytical tools through information technology for environmental or laboratory investigations.
Response and Action
Implementation of control measures and follow-up: Utilize information technology platforms for communication, collaboration, and coordination among stakeholders to implement and monitor control measures.
Communication, including outbreak reports: disseminate outbreak information through websites, social media platforms, and online reporting systems for timely and effective communication.