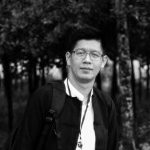 Soe Htike
Participant
The integration of an Electronic Information Management System (EIMS) can have a significant impact on the security and usability of the surveillance system.
Security
Before Integration:
In a manual or non-electronic system, data security largely depends on physical security measures. This could include secure storage facilities for paper records or access controls to the locations where data is stored. Besides, access to data in a manual system is often controlled by physical possession of the data or access to the location where it's stored. It can be difficult to restrict access to specific parts of the data or track who has accessed the data. In a manual system, data recovery and backup can also be challenging. If paper records are damaged or lost, it may not be possible to recover the data.
After Integration:
With an EIMS, data security shifts from physical security measures to digital security measures. This can include encryption of data, use of secure servers, and implementation of firewalls and other cybersecurity measures. An EIMS can provide detailed access controls, allowing specific users access to specific parts of the data. It can also track who has accessed or modified the data, providing an audit trail. Lastly, an EIMS can provide robust options for data recovery and backup. Data can be regularly backed up to secure locations, and if data is lost or damaged, it can often be recovered from these backups.
However, it's important to note that while an EIMS can provide enhanced security capabilities, it also introduces new vulnerabilities. For example, the system could be vulnerable to cyber-attacks. Therefore, it's crucial that appropriate cybersecurity measures are implemented and regularly updated to protect the system and its data.
Usability
Before Integration:
In a manual system, data is often entered by hand, which can be time-consuming and prone to human error. This can lead to inaccuracies in the data. Different users may have different ways of entering the same information, leading to inconsistencies in the data. Access to the data may be limited to those who have physical access to where the data is stored. Analyzing data from a manual system can be challenging and time-consuming as it often involves sorting through large amounts of paper records.
After Integration:
EIMS can automate certain aspects of data entry, reducing the time required and the potential for human error. Electronic systems can enforce standardization in data entry, ensuring that the same information is entered in the same way by all users. EIMS can make data accessible from anywhere, anytime, improving accessibility for all authorized users. EIMS often comes with built-in tools for data analysis, making it easier to analyze and interpret the data.
However, it's important to note that these improvements would depend on various factors, such as the specific features and capabilities of the electronic system, the training and proficiency of the users, and the infrastructure available for supporting the system.