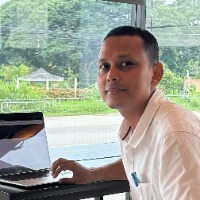 Phyo
Participant
The integration of electronic information management systems has a positive impact on user's acceptability and system's flexibility, which in turn offers an advantage for the performance of surveillance systems.
Acceptability: Electronic data recording systems remove the unnecessary burden of the time-consuming paper-based registration and allow real-time reporting to the surveillance system. User satisfaction with electronic management systems, as compared to traditional management systems, is likely to be higher due to user-friendly interface design and streamlined workflow, reducing barriers within organizations. In the event of an error or bug in the system, users can promptly request assistance to address the issue. The complex data collection method using manual registers at sentinel site can be abandoned, thus improving data accuracy, and reducing delays in surveillance activities. Responsible staff benefit from the support and advantages offered by the utilization of electronic management systems, resulting in smooth, efficient, and effective workflow.
Flexibility: Electronic information management system has the adaptive property to modify new data structure or functions to add up in the existing system. The system is flexible to adapt to the need of the program. Health information standard can be applied in the existing system to integrate into another reporting system.