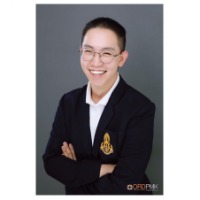 Teeraboon Lertwanichwattana
Participant
In my opinion, integrating the electronic system will impact the indicators and the direction of change in the indicators as follows:
1. Information Quality Indicators: Accuracy
The current manual system, as highlighted in the publication, is susceptible to errors, especially in cases where manual registers were used at sentinel sites. These manual methods might compromise data accuracy due to transcription mistakes, omissions, or misinterpretations. By integrating electronic systems, data accuracy is vastly improved. Automated data collection minimizes human error, ensuring that information regarding surveillance individuals, symptoms, and other relevant data points is recorded precisely. This heightened accuracy is pivotal, as it directly impacts the reliability of the collected data, making it a robust foundation for public health decision-making and research endeavors.
2. System Quality Indicators: Response Time
One of the major limitations noted in the study was the delay caused by manual data entry processes. Manual methods are inherently time-consuming and can impede the swift analysis and response necessary for effective disease control. Integrating electronic systems streamlines data collection and processing. Real-time data entry and automated analysis reduce the response time significantly. Timely detection of outbreaks, rapid case reporting, and immediate implementation of preventive measures become possible. This agility in response is crucial, especially in the context of infectious diseases, where timely interventions can prevent widespread transmission and save lives.