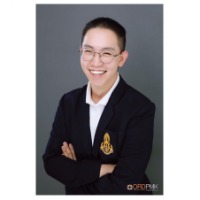 Teeraboon Lertwanichwattana
Participant
I would like to propose a strategy regarding the use of health information technology in outbreak investigations.
1. Early Detection of Outbreaks: The timely identification of outbreaks is crucial for immediate response. Information technology, specifically platforms designed for reporting and surveillance, can greatly assist in monitoring diseases. Hospitals, especially units like negative pressure isolated units, are at high risk. Real-time monitoring through IT systems can promptly alert healthcare providers, enabling swift action to control the outbreak.
2. Verification and Diagnosis: Utilizing AI with deep learning algorithms can enhance accuracy in diagnosing diseases like Covid-19. AI, employing deep learning methods, can extract unique features from medical images, aiding in precise and timely diagnoses. These methods are instrumental in quantifying infections, improving diagnosis, patient monitoring, and drug discovery.
3. Preparation and Coordination: IT can streamline protocols, data collection, and guideline preparation. Telemedicine and online education can facilitate consultations, reducing time and effort. AI technology can assist in documenting information, simplifying the preparation of case report forms.
4. Standardizing Case Definitions: IT tools can ensure consistent definitions across investigative teams. Decision support systems linked to IT can aid decision-makers in determining the inclusion criteria for cases.
5. Data Recording: Traditional case report forms can be enhanced with automatic data inputs, such as IoT applications measuring body temperature in various public places. IoT can also aid in data collection, patient monitoring, and information sharing, preventing further spread of diseases. Phone-based online surveys can assist in early screening and data collection.
6. Descriptive Epidemiology, Hypothesis Development, and Analysis: Data analytics technology can simplify the analysis of information, making it easily interpretable. Machine learning algorithms can predict scenarios related to uncontrolled outbreaks, aiding in preparedness.
7. Implementation of Control Measures and Follow-up: Innovative technologies like 3D-printed face shields and Smart Personal Protective Equipment can enhance safety measures. Smart face masks, translating spoken words into text and accommodating multiple languages, facilitate effective communication in healthcare settings.
8. Effective Communication: Technology can aid in multilingual communication during reporting and intervention monitoring. Machine learning-driven anchors can simulate real-life broadcasters, ensuring lifelike communication instead of robotic interactions.