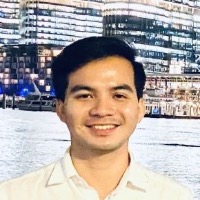 Teerawat Pholyiam
Participant
As per outbreak investigation videos provided, Information technology (IT) can be applied to each of the steps of an outbreak investigation to streamline the process and improve the accuracy and efficiency of response. It can be integrated into the following stages.
Verification & preparation
• IT can be used for real-time monitoring of health-related data from diverse sources, like healthcare facilities and laboratories, to swiftly detect unusual trends or surges in cases.
• IT systems can amalgamate data from various origins and automatically cross-reference the information to validate the existence of an outbreak.
• IT enables rapid and efficient communication within the response team.
Describe the outbreak
• IT systems can expedite the collection and analysis of case data, to define the affected population, geographical scope and initial characteristics of the outbreak.
• Geographic Information Systems (GIS) can assist in visually representing the outbreak's spread, identifying clusters, and assessing proximity to potential sources.
• IT can aid in aggregating data from multiple sources to construct an initial profile of the outbreak, including data on symptoms and demographics.
Hypothesis & testing
• IT can efficiently analyze extensive datasets to generate hypotheses by identifying correlations and patterns.
• IT-based statistical analysis tools can be used to evaluate hypotheses through epidemiological studies and to determine associations between cases and potential risk factors.
• IT can expedite the accurate testing of samples and the sharing of results among laboratories and healthcare providers.
Response & action
• IT can serve as a means for disseminating public health advisories and updates to the general public and healthcare providers through websites, social media, and mobile applications.
• Automated alert systems can be configured to promptly notify relevant authorities and organizations when specific criteria are met.
• IT can assist in the efficient management of resources, including medical supplies, personnel, and vaccines
• IT enables remote medical consultations, allowing healthcare professionals to provide care while minimizing the risk of disease transmission.
• IT can be harnessed to monitor and manage the inventory of medical supplies, personal protective equipment (PPE).