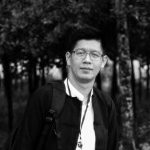 Soe Htike
Participant
Information technology can be applied in various ways to assist the outbreak investigation process:
1. Detect and confirm the outbreak and agent: Technologies and surveillance systems play an integral role in supporting public health responses to outbreaks or other urgent public health events. The functions supported might include event detection, event characterization, enhanced surveillance, situational awareness, formal epidemiologic investigations, identification and management of exposed persons, and monitoring of the response itself and its effectiveness.
2. Define cases: Electronic data collection tools can help in defining what constitutes a case in the context of the outbreak.
3. Identify cases and obtain information: Electronic data collection tools can be used to identify all the cases related to the outbreak and gather as much information as possible.
4. Descriptive epidemiological investigation (time, place, person): Data management tools can help in conducting a descriptive epidemiological investigation to understand the distribution of cases over time, place, and among different groups of people.
5. Additional studies (environmental, risk assessments, laboratory): Data analysis tools can be used to conduct additional studies such as environmental studies, risk assessments, and laboratory tests.
6. Interview cases and generate hypotheses: Electronic data collection tools can be used to interview the cases to generate hypotheses about the source of the outbreak.
7. Evaluate the hypotheses: Data analysis tools can be used to evaluate the generated hypotheses.
8. Inform risk managers and implement control measures: Information technology can be used to inform risk managers about the situation and implement control measures to prevent the further spread of the disease.
9. Communicate findings, make recommendations and evaluate the outbreak response: Information technology can be used to communicate the findings of the investigation, make recommendations for future prevention strategies, and evaluate the response to the outbreak.