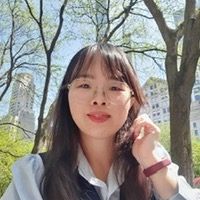 Nichcha Subdee
Participant
We cannot deny that IT is essential to enhance the outbreak investigation process at present, and how can IT be involved in improving the outbreak investigation is described in the following:
Steps of outbreak investigation
1. Verification and Preparation
– Electronic medical records (EMR) help healthcare professionals and staff obtain quicker and more accurate data collection and reporting compared to paper-based methods, which might encounter missing data and require more resources, such as people and time, to process.
2. Describe the Outbreak
– Electronic health records (EHR) from different healthcare facilities and stakeholders assist in the identification of cases and the construction of a working case definition for surveillance.
3. Hypothesis and Testing
– Data analysis software or epidemiological software helps researchers and public health analysts analyze large volumes of data and study trends and relationships among factors, enabling the testing of hypotheses.
4. Response and Action
– Online platforms improve rapid communication by facilitating the reporting and alerting the situation to the public more quickly. This includes providing information on the number of cases, the causes of the disease outbreak, what to do if one is infected, how to prevent the disease, etc. Additionally, IT assists in resource allocation, ensuring that medical supplies and vaccinations are distributed to the areas in need.