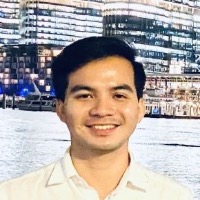 Teerawat Pholyiam
Participant
How can surveillance help to detect and control the disease?
• Surveillance assists in recognizing infected individuals in healthcare facilities and communities as case identification.
• This helps identify monkeypox cases early, enabling timely interventions.
• Surveillance aids in tracking and monitoring close contacts of confirmed cases to reduce transmission.
• This can create geographic maps of cases, helping identify high-risk areas and allocate resources effectively and transmission patterns, guiding targeted interventions and enabling rapid responses.
• Surveillance supports the implementation of measures like isolation, vaccination, and health education. This can contribute to understand the disease and developing vaccines and treatments.
Should we conduct active or passive surveillance or both for the disease, why?
Both active and passive surveillance methods should be conducted for monkeypox. Active surveillance involves proactive case-finding and early detection, enabling rapid responses and comprehensive data collection. Passive surveillance relies on reports from healthcare providers and the community, offering broad coverage and acting as an early warning system. Using both methods ensures early case detection and a sustainable, resource-efficient approach.
Which method should be best to identify cases, why?
This depends on the specific goals and resources available as follows.
a. Cases in medical facilities VS community – a combination of cases identified in medical facilities and the community is often best to ensure comprehensive case detection.
b. Sentinel VS population-based surveillance – combining sentinel and population-based surveillance is ideal, with sentinel systems providing early alerts and population-based methods offering a broader perspective.
c. Case-based VS aggregated surveillance – both case-based and aggregated surveillance methods are valuable, with case-based providing detailed information for epidemiological understanding and data giving an overview of trends.
d. Syndromic VS laboratory-confirmed surveillance – a combination of syndromic and laboratory-confirmed surveillance is recommended. Syndromic surveillance offers early warning, while laboratory confirmation is essential for definitive diagnoses, especially in areas with similar diseases.
What dissemination tools will you choose to disseminate monkeypox surveillance information? Why do you choose this/these tools?
To engage social medias (official websites, webpage on social network platforms) for broad public awareness e.g. to release information via government health websites as trusted sources for up-to-date information and resources, including healthcare providers are the first point of contact for individuals seeking medical assistance because social media platforms are popular channels for disseminating information quickly. In case of areas with limited internet access, local health workers can directly educate and engage with communities to ensure they understand this disease and know how to report potential cases.
The choice of dissemination tools is based on the need to provide accurate, timely, and accessible information to different segments of the population.