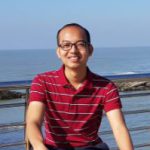 Pyae Thu Tun
Participant
I would like to choose contact tracing apps that utilize Bluetooth technology, which has been widely used as a digital tool in the public health response to COVID-19. These apps work by leveraging the Bluetooth capabilities of smartphones to detect and record close contacts between individuals. Here's a brief explanation of how this technology generally works and its importance:
Contact-tracing apps with Bluetooth functionality use the signal strength of nearby smartphones to estimate proximity. When two individuals with the app installed come into close contact, their smartphones exchange encrypted and anonymous identifiers. These identifiers are stored locally on the users' devices, along with the duration and proximity of the contact. If a user later tests positive for COVID-19, they can voluntarily report their diagnosis through the app. The app then sends notifications to other app users who have been in close contact with the infected individual without revealing their identity.
Contact tracing apps using Bluetooth technology are important in the fight against COVID-19 for several reasons. Firstly, they provide a more efficient and scalable approach to contact tracing compared to traditional manual methods. By automating the process of identifying close contacts, these apps can quickly notify individuals who may have been exposed to the virus, allowing them to take appropriate measures such as self-isolation or getting tested. This can help break the chain of transmission and prevent the further spread of the virus.