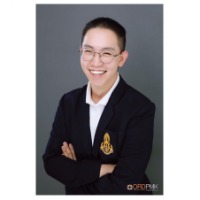 Teeraboon Lertwanichwattana
Participant
I suggest the adoption of contact tracing apps, which operate by utilizing Bluetooth technology to detect and record interactions between smartphones that come into close proximity with each other. When an individual using such an app tests positive for COVID-19, the app can promptly alert other users who have been in close contact with the infected person. This swift notification enables potentially exposed individuals to promptly self-isolate, undergo testing, and seek medical guidance, thereby assisting in the containment of the virus's spread.
The significance of contact tracing apps lies in their capability to rapidly identify and notify individuals who may have been exposed to the virus, even if they are unfamiliar to the infected person. This rapid response is particularly vital for managing outbreaks, especially in densely populated regions or communities with high levels of mobility. By notifying people without delay, contact tracing apps make a substantial contribution to breaking the chains of transmission, ultimately leading to a reduction in the overall number of infections and providing valuable support to public health endeavors in effectively managing the pandemic.
An example of a contact tracing app in action is the NHS COVID-19 app in the United Kingdom. When a user tests positive for the virus and enters their test result into the app, it anonymously notifies other app users who have been in close contact with the infected individual. This facilitates the timely isolation and testing of potentially exposed individuals, thereby aiding in the prevention of further infections and supporting the country's public health response to the pandemic.
Reference
https://www.nature.com/articles/s41467-023-36495-z