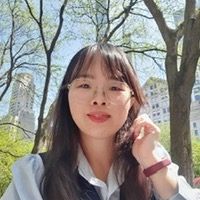 Nichcha Subdee
Participant
The monkeypox can spread in humans mostly through direct contact from skin to skin or with contaminated materials. The infected persons would have rash, fever, and swollen lymph nodes as the symptoms. According to the article provided, the answers to each question are as follows:
1. How can surveillance help to detect and control the disease?
= The surveillance system allows us to detect and control the spread of the disease earlier because the data collected over time, such as the number of cases, age distribution, seasonality, and more, can be analyzed to predict disease trends and advocate prevention like vaccination. Therefore, surveillance plays an important role in helping detect and control the disease.
2. Should we conduct active or passive surveillance or both for the disease, why?
= Conducting both active and passive surveillance will enhance monkeypox surveillance's effectiveness. Passive surveillance relies on medical reports from professionals but may miss cases due to reporting limitations. In contrast, active surveillance, which requires healthcare staff and financial resources to detect and review every monkeypox case, provides more comprehensive and significant data.
3. Which method should be best to identify cases, why?
a. Cases in medical facilities VS community
= Community-based surveillance is better compared to medical facilities for identifying cases among the population because it captures not only those diagnosed in healthcare settings but also mild cases and individuals without access to medical care, ensuring all cases are traced.
b. Sentinel VS population-based surveillance
= Given adequate financial support, population-based surveillance is the best choice for identifying cases. It offers data that can represent disease incidence at the national level, facilitates comparisons between different regions, and provides a comprehensive understanding of disease burden within the population.
c. Case-based VS aggregated surveillance
= Case-based surveillance is preferable for monkeypox because it provides detailed individual-level information, such as who is infected, where they live or were infected, and the timing of infection. This detailed information is essential for analyzing and responding to prevent disease transmission.
d. Syndromic VS laboratory-confirmed surveillance
= While syndromic surveillance aids in early intervention and response, it may not differentiate between cases with symptoms similar to monkeypox. To accurately identify cases, laboratory-confirmed surveillance is preferable because all cases are diagnosed through laboratory results, ensuring data accuracy.
4. What dissemination tools will you choose to disseminate monkeypox surveillance information? Why do you choose these tools?
= Real-time dissemination tools are the most appropriate for sharing monkeypox surveillance information. The Program for Monitoring Emerging Diseases (ProMED) is the best option for disseminating monkeypox information since it is a widely recognized tool run by the International Society for Infectious Diseases, with a large audience and easy online access. Although healthcare professionals are familiar with ProMED, the general public may not be aware of it. Therefore, it is also advisable to disseminate monkeypox surveillance information through social media, as it is a platform widely used by the majority of people for receiving news and information.