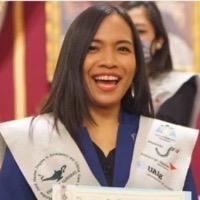 Panyada Cholsakhon
Participant
Should you give the data out? 
If I were in charge of data collection in this situation, I would provide the information only after obtaining informed consent from individuals whose data is being used.
How do you not violate any of the General Principles of Informatics Ethics.
To ensure compliance with the General Principles of Informatics Ethics, I will:
– Principle of Information Privacy and Disposition: Recognizing everyone's fundamental right to privacy and self-determination, I would respect people's control over the collection, storage, access, use, communication, manipulation, and disposal of their data. I would seek their consent before using any of their personal information.
– Principle of Openness: I would provide information about the specific time and purposes for which their information is being used.
– Principle of Security: I would implement robust data security measures, including secure storage and transmission protocols, to prevent data breaches or unauthorized access that could harm them (participants).
– Principle of Access: I would ensure that only authorized individuals have access to their information and that their data remains securely protected.
– Principle of Legitimate Infringement: I would ensure that their right to privacy and control over their personal data is conditioned only by legitimate, appropriate, and relevant data needs.
– Principle of the Least Intrusive Alternative: To provide their information to others, I would share only the necessary data that won't affect the research outcome. For instance, contact addresses might not be necessary.
– Principle of Accountability: I would demonstrate a commitment to ethical and responsible data handling, ensuring privacy and security.
If you want to provide data for them (researchers), what and how will you do it?
In this case, in conducting research, the researchers would require a review by an ethics committee before proceeding with data collection. If I were the person in charge responsible for data collection, I would diligently adhere to the principles mentioned above.