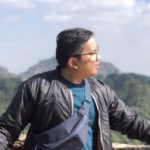 Myat Htoo Linn
Participant
I think this will be important to balance the potential benefits of the research with the principles of ethics and privacy.
Should you give the data out?
If you want to provide the data to them, what and how will you do it?
We should provide the data to the research team but we should make sure the ethical considerations as follows;
The decision to share the data will made through a thorough review process to assess the ethical, legal, and social implications.
De-identify the direct identifiers to minimize the risk of re-identification. Geolocation data will be aggregated to a broader level, making it less specific.
Ensure that the researchers store the data securely, limit access to authorized personnel only, and use secure channels for data transmission.
Consult with relevant stakeholders, including local health authorities and advocacy groups to gather their input and concerns.
Prepare a data use agreement that explicitly states the purposes for which the research team can use the data, the security measures, and the requirement to share their findings with the country to benefit its disease prevention efforts.
How do you not violate any of the General Principles of Informatics Ethics?
This was linked to some level with the above, what and how we can do for the sharing. I will try not to violate the principles of informatics ethics as follows;
To ensure that the research team's study proposal undergoes an ethics review.
To ensure collecting the data with informed consent which includes the data sharing for the good sake.
The data-sharing agreement will be followed and the principles of openness, security, access, and legitimate infringement will be included with the signed agreement.
To ensure the research team follows individuals' privacy rights and protects personal data from unauthorized access or disclosure.
To establish mechanisms for monitoring how the data is used to ensure compliance with the data use agreement.