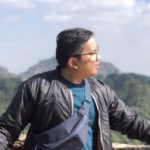 Myat Htoo Linn
Participant
This is quite difficult to be the complete consideration for the ethical dilemma, my opinion in this scenario will be as below;
What should you do?
As a health information professional, can you tell your friend?
Can you interfere with other people's or family issues?
In the aspect of health information professionals, this is sure I will try to stick to the fundamental ethical principles of not violating patient confidentiality and privacy. I cannot interfere with other people's or family matters and will not disclose the information without the patient's consent and fulfilling the integrity. I also think the health informatician is not in a position to communicate the information with the patient or families except to manage the EHRs of the patient.
But, should your friend not know about this because she might be at risk?
How will you follow the fundamental principles about the right to self-determination, doing good, and doing no harm to others?
This is in dilemma position. I know that it is inappropriate to present the patient's information without consent and this relates to the patient's right to self-determination. I will keep confidentiality, follow the duty of integrity, and prevent causing harm to other persons as a non-maleficence principle. On the other hand, as the duties of a human, I will approach the respective healthcare providers or counselor that the hospital/national was authorized to prevent harm to the patient and other people. I think this was also following the principle of beneficence to advance the good of others.
I support Pohpoach's discussion as such kind of case should be legally obligated to tell the sex partner in case of HIV test positive or that can be a crime.
Isn't it your obligation and the right of the subject to hold the information?
I do not deny that a health information professional has the ethical duty to uphold patient's privacy and confidentiality.