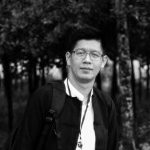 Soe Htike
Participant
The article "Digital Technologies in the Public Health Response to COVID-19" discusses how digital technologies are being used to support the public health response to COVID-19 worldwide. One of the most important tools is contact tracing apps. Contact tracing apps use Bluetooth technology to track the contacts of people who have been infected with COVID-19. When two phones with the app installed are near each other for a certain period, the app exchanges anonymous keys. If one person is later diagnosed with COVID-19, the app can notify their contacts that they may have been exposed to the virus. This allows people to self-isolate and get tested, which can help to prevent the spread of the virus.
Contact tracing apps have been used effectively in a number of countries to help control the spread of COVID-19. For example, in Singapore, the TraceTogether app has been credited with helping to reduce the number of daily COVID-19 cases by up to 50%. However, it is important to note that contact tracing apps are only effective if people use them and if they are used in conjunction with other public health measures, such as social distancing and mask-wearing.
Importance:
Contact tracing apps speed up identifying and notifying potentially exposed individuals. Traditional manual contact tracing is time-consuming and relies on individuals' memory, which can be less accurate.
By promptly notifying potential contacts, these apps encourage individuals to self-isolate and get tested, thus reducing the risk of further transmission. This is particularly important in the context of a highly contagious virus such as COVID-19.
Contact tracing apps are scalable and can reach a broader population quickly. They complement traditional contact tracing efforts by covering individuals who may not recall or know the people they've been in close contact with.
Efficient contact tracing helps prevent healthcare systems from becoming overwhelmed by COVID-19 cases, as it helps in breaking the chains of transmission early.
Many contact tracing apps are designed with privacy in mind, using encryption and anonymous identifiers to protect user data. This balance between technology and privacy is essential for user trust and adoption.