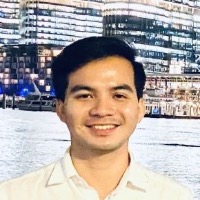 Teerawat Pholyiam
Participant
Should you give the data out?
I think, whether I should provide the data to the research team depends on several factors:
• Consider the ethical merit of the research.
• Ensure strong data protection measures, like anonymization.
• Obtain informed consent if possible.
• Comply with legal and regulatory requirements.
• Consult with an ethics review board if needed.
How do not you violate any of the General Principles of Informatics Ethics?
• Respect autonomy and privacy.
• Ensure the benefits of the research outweigh potential harm.
• Share necessary data only.
• Maintain transparency and accountability.
If you want to provide the data to them, what and how will you do it?
• Verify the research team's legitimacy.
• Protect data through access controls.
• Use strong anonymization or obtain informed consent.
• Draft a data sharing agreement.
• Ensure ethics board approval.
• Limit access and retention.
• Monitor data use and maintain transparency.
• Comply with legal requirements.
Balancing potential research benefits with ethical safeguards is crucial, and seeking guidance from ethics committees and legal experts if the decision is complex or ethically challenging.