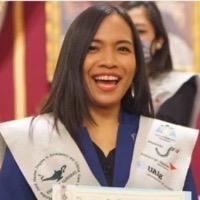 Panyada Cholsakhon
Participant
From my previous discussion regarding the implementation of Electronic Medical Records (EMRs) causing staff to feel burdened, it's apparent that the organisation may encounter obstacles throughout this development, especially with people's perceptions. However, I can relate the effort they have invested in the project, and we, as staff, are increasingly recognising the benefits that patients gain from this recent change. In the following paragraph, I will describe the ADKAR model and its relevance to this change management process.
Awareness: In the context of my profession as a nurse, at the first stages of this initiative, most of us experienced resistance, even though we had discussed it previously. However, after using the system for some time and know that it can improve our work and enhance care quality to patients, we became more accepting and eager to see further improvements.
Desire: Once the system was implemented, we all want to know about its benefits. In this case, patient outcomes improved while staff satisfaction may not have met the good expectations. Despite staff realise its importance, many of our colleagues may have had a lower desire to use it. To boost both awareness and desire, all staff members require motivation, such as involvement in the development process or get support from the team.
Knowledge: The provision of training is essential especially when staff members are aware and have a desire to use the system. When they are inspired to use it, training classes become highly effective.
Ability: Staff should have opportunities to test the system before its full launch to identify potential issues. Additionally, if problems arise, on-site training can be an effective way for staff to use their knowledge to solve the problems.
Reinforcement: Organization needs to find the strategy to maintain staff's habit such as give them the positive recognition as rewards. Recognising and rewarding employees for their active engagement can serve as a powerful motivation for them and their teams to maintain the acceptance and stick with this changes.