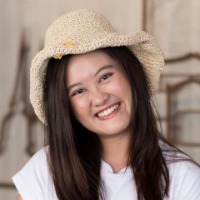 Thitikan Pohpoach
Participant
May I propose a different perspective?
Theoretically, as our classmates perfectly illustrated the scenario, I should maintain the patient's confidentiality and not disclose of HIV diagnosis to the patient's partner. It is difficult to forecast how the patient's partner will respond, or how their lives may change. Moreover, the lack of trust in healthcare providers may lead to the reluctance to seek HIV treatment and counseling. Therefore, it should be my obligation to protect patient information and the patients are granted autonomy in that they retain control over who has access to know the status of their health.
However, due to the possible psychological and medical benefits for the partner, as well as public health concerns (that is, the possibility of transmission to sexual partners), I think the wife should know her husband's HIV serostatus (even though she is not my best friend). Should we have a law to protect healthy people from having sexually transmitted infections (STIs)?
I found the publication stated that STIs are the exceptions to confidentiality due to their danger to patients or others. Moreover, the sooner the partner knows, the faster they can access proper prevention or treatment.
In the United States, many states and some cities have partner-notification laws—meaning that, if you test positive for HIV, you (or your healthcare provider) may be legally obligated to tell your sex partner. In some states, if you are HIV-positive and don't tell your partner(s), you can be charged with a crime.
Olejarczyk JP, Young M. Patient Rights and Ethics. [Updated 2022 Nov 28]. In: StatPearls [Internet]. Treasure Island (FL): StatPearls Publishing; 2023 Jan-. Available from: https://www.ncbi.nlm.nih.gov/books/NBK538279/