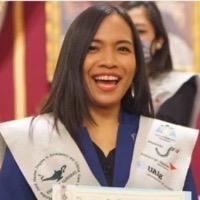 Panyada Cholsakhon
Participant
In my organisation, we currently use an Electronic Medical Record (EMR) system. While this system was implemented many years, it has undeniably been helpful in organising vast amounts of patient information. However, based on my experience and my colleagues, we have encountered various issues that have left not likely satisfied as users. We hope these concerns can be addressed and improved in the future.
To outline the specific factors influencing the system's performance, I will provide examples as follows:
1. Data: The EMR system deals with a substantial volume of data daily. On one hand, this transition from paper to electronic records has improved the organisation and security of patient data, as it is stored on secure servers. On the other hand, due to certain operational requirements, paper formats are still necessary. This redundancy leads to extra work for us as we must write on pre-printed papers and then scan the data back into the EMRs, which can be quite burdensome.
2. Cost: As mentioned previously, the continued need for paper represents a financial cost, both for the paper itself and for maintaining the EMR system. Although the system contributes to improved patient outcomes, satisfaction, and reduced hospital costs by shortening patient stays, the resource investment such as paper material remains high.
3.Operation: The system has notably enhanced intra-hospital communication by centralising patients' medical records, allowing multiple departments to access them simultaneously. This convenience is a significant improvement over the past when only paper records were available. However, further efforts are needed to enhance interoperability and facilitate the exchange of patient information among other hospitals.
4. Design: The system's usability features need to be improved. Fortunately, recently they are paying attention on these issues and try to solve it. Collaboration with many users can address what they are really need.
5. People: People are the most important factor of the system's success. Although it can be a burden for users, the implementation of EMRs, in my opinion, has improved the quality of patient care compared to the past. To enhance both patient and user satisfaction, the human factor should be considered as the primary element before implementation, as it ultimately determines the system's success.