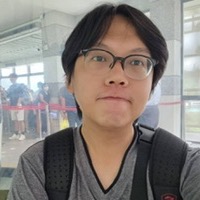 Sirithep Pl
Participant
From the topic discussion 1, I discussed how the laboratory information system in pathology has been implemented for several years, and also mentioned about the defects and out-of-date tasks at the end of discussion. The system should be changed and updated for the current situation and trends. I will discuss the change management based on ADKAR model as follows:
– Awareness: Staff and laboratory personnel should be know about current situations and trends for awareness to be changes, for example, the database cannot support for more users and the change in user database may be affect the integrity of previous reports in the system, current trends for digital pathology which can be evaluated and reported from anywhere and anytime.
– Desire: The staff and laboratory personnel should be involved in the development process, but current status only the leader and his small groups involved in this project and not shared the progress information.
– Knowledge and ability: If the new system is successfully developed, It should be shared and train the stakeholders to make familiar use and comment on the defect of the system.
– Reinforcement: The implementation will not be too forced and the comment on defects of the system should be aware and adapt for suitable implementations as the habits. Importantly, the system should make and point the users to see that it helps them in their daily works.
This new project is in process and few related stakeholders (not me) involve, but the change will be successful when all have the collaboration to develop and change.