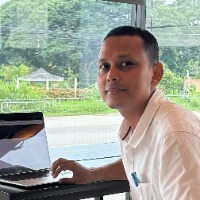 Phyo
Participant
If I were a health information professional, maintaining medical records and noticing a close friend's husband's HIV status, I would not interfere with my friend's family matters by using confidential information of hospital data. It is obviously in breach of confidentiality of private data which a health information professional has to uphold. It will have a negative impact on the patient's family and social life if it isn't managed well the situation and I am not also certain about my friend's status at this stage.
All patients have the right to self-determination and should be treated with equality and justice. Health information professional has to follow the principle of information privacy for users. The patient could visit the hospital due to a reason of healthcare management and services. It is the obligation of clinicians and healthcare workers to deliver to appropriate services and information to patients and family members.
As long as I believe in the healthcare services and system of the hospital, I am doing good and doing no harm to others by maintaining confidential patient information while upholding the principle of autonomy and integrity. However, if I feel that the delivery of healthcare services or health system is not right or I have doubt that it could solve the situation of my friend's risk, I should discuss, inform, or report to my supervisor/respective authority to take appropriate steps and actions.