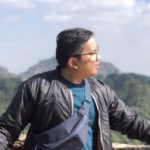 Myat Htoo Linn
Participant
I am going to discuss the electronic Logistics Management Information System (eLMIS) that was experienced in one organization. The use of it is about the management of health commodities throughout the townships' health centers by the application of mSupply software. In my view, this system implementation provided certainly not complete failures, but less than completely successful as other health informatics implementation. The factors that had happened at the system as follows;
Data: The system are designed to receive the complete, accurate and timely data. The availability of the data is great but not 100% complete, some errors and delay receiving than the set timeline were occurred. But, I could say this was only about 10-20% and didn't also happen the information overload.
Cost: The project received initial investment and fund supported along the process. This can hire the outsourced IT team to run the system and server maintenance. I think this helped for the system success and also reduce the burden of the other project staff.
Operation: The system down time is already set with regular timeline, also the alert for some emergency maintenance and that are great. The proper technical training provision to the relevant staff including the refresher training which contributed to the success of the system to some extent.
Design: The system's infrastructure, encompassing both software and hardware components, was seamlessly integrated into the health centers. This improved user engagement and accountability but I think the data security measures was a concern.
People: This was varying between the users. The ones who are interested to use the new system were more effective and efficient in system implementation outputs. Users who resisted change expressed dissatisfaction with the system. The establishment of efficient online communication channels facilitated collaboration among staff and led to overall improvement in results.