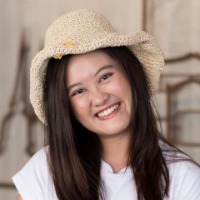 Thitikan Pohpoach
Participant
An example of a system in my organization (FDA) is e-consult service. It is an online system where consumers (i.e., entrepreneurs and researchers) can consult the regulatory authorities. The main services include health product classification and regulatory consultation. The consumers can raise a question and support relevant information then wait for the response from authorities. The factors that contributed to the success of this system include Data, Cost, Operation, Design, and People.

1. Data: The information on the platform is mostly confidential commercial and trade secret information. Therefore, role-based access control is utilized to protect critical data, improve operational efficiency, and help certify regulatory compliance.
2. Cost: To develop this system, the amount of budget and resources was spent. However, the system is intended to enhance the competency of consumers and increase domestic production. Therefore, e-consult service is likely to be cost-effective.
3. Operation: The system was developed to be user-friendly and adaptable. Working on this system for a few years, it is reliable and scalable.
4. Design: The system was designed to be a modern platform that is flexible to respond to future technologies and the evolving needs of operating teams.
5. People: one of the challenges to generalizing this system in the organization is people. Many staff are more comfortable working on paper rather than online platforms. The engagement of staff is our room for improvement.