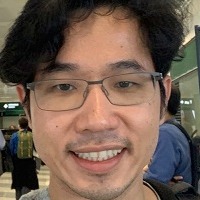 Suppasit Srisaeng
Participant
What should you do?
I should keep the information confidential and not disclose it to anyone, including my friend. I have a professional obligation to maintain patient privacy.
Can you tell your friend?
No, I can't. Doing so would violate laws and ethical standards concerning patient confidentiality.
Can you interfere with other people or family issues?
No, it's not your place to interfere. Medical confidentiality takes precedence.
Should your friend not know about this because she might be at risk?
While it's concerning, it's up to the patient and his healthcare providers to inform at-risk individuals, not me.
How will you follow the fundamental principles about right to self-determination, doing good and doing no harm?
By respecting the patient's right to privacy, I'm adhering to these principles. The healthcare provider should be responsible for "doing good" by informing at-risk individuals and "doing no harm" by not breaching confidentiality.
Isn't it your obligation and the right of the subject to hold the information?
Yes, I must keep the information confidential, and the patient has the right to control who has access to his medical records.
In summary, it's a tough emotional situation, but the ethical and legal guidelines are clear: maintain confidentiality.