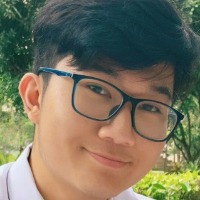 Weerapat Pipithruengkrai
Participant
For this discussion, I would like to suggest the "Epi Info"
"Epi Info" is a free and open-source software developed by the Centers for Disease Control and Prevention (CDC). The software is designed to support epidemiologists, public health professionals, and researchers in various aspects of their work. It provides tools and modules that are suitable for handling tasks such as public health data management and analysis.
The software provides features for disease-related data as below:
-Data collection and management
-Data analysis
-Data visualization
-Outbreak toolkit for investigating and managing disease outbreak
-Generate reports
Overall, "Epi Info" is an important tool for public health and researchers because it provides tools that can assist in collecting, analysing, and visualising data. Furthermore, "Epi Info" is free and open-source, making it accessible to any public health organization.
Reference: https://www.cdc.gov/epiinfo