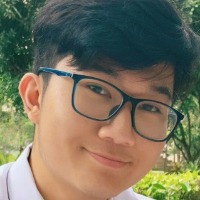 Weerapat Pipithruengkrai
Participant
1. How can surveillance help to detect and control the disease?
Surveillance can help to detect and control monkeypox disease in several ways:
-Identifying cases or clusters of infection early
-Monitoring the spread of the disease over time as well as able to identifying trends
-Assessing the impact of the disease
These benefits of surveillance can assist public health to implement and adjust the disease intervention effectively.
2. Should we conduct active or passive surveillance or both for the disease, why?
In my opinion, we should conduct both active and passive surveillance for monkeypox. Since we can get reported cases from the passive surveillance method, we can improve the surveillance process by combining it with the active surveillance method by actively searching unreported cases in the community to improve disease intervention more efficiently.
3. Which method should be best to identify cases, why?
Here is my point of view on the comparison of on best surveillance types:
a. Cases in medical facilities VS community
Cases in the community may be more representative of the overall population than cases in medical facilities as we can know cases among the group that have not yet reported to healthcare providers.
b. Sentinel VS population-based surveillance
Population-based surveillance is generally more informative in overall disease prevalence than sentinel surveillance, which can benefit in implementing the disease intervention process.
c. Case-based VS aggregated surveillance
Case-based surveillance would be better in-depth information than aggregated surveillance, which can be more beneficial in investigation and contact tracing.
d. Syndromic VS laboratory-confirmed surveillance
For monkeypox disease, I would suggest that syndromic surveillance might be better in providing early warning of potential outbreaks than laboratory-confirmed surveillance.
However, the best methods depend on available resources and the objective of surveillance. The surveillance methods provide different benefits, and combining them might be the most effective approach to monitor and respond to the disease.
4. What dissemination tools will you choose to disseminate monkeypox surveillance information? Why do you choose this/these tools?
From my perspective, the best tool to use to disseminate monkeypox surveillance information is "website" and "social media". Since most population uses their digital devices to access news nowadays.
I would use both of these dissemination tools to reach the widest possible audience and to provide information in a variety of formats. For example, I would implement a website with information about monkeypox disease, surveillance data, and resources for healthcare providers. Furthermore, I would also use social media platforms to regularly update about monkeypox disease and to reach a wider audience.