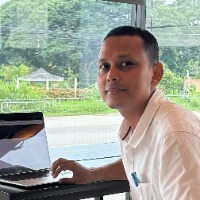 Phyo
Participant
Regarding the vaccination reporting system that I mentioned in the previous topic discussion, I think our organization had appropriately managed the change for the most part when dealing with staff. The following are comparison with the ADKAR model score that I learned.
Awareness: Most of the staff were aware of the need for change in the organization. However few had experienced only paper-based registration and reporting, and they didn't understand the impact of a new system, especially frontline health workers. Although mid-level users understood the change, there were communication gaps among users of frontline health workers because the organization couldn't highlight the need for a new system to cover all users and it was due to project duration constraints.
Desire: Health workers had the desire to learn new skills, especially electronic reporting although they encountered several errors and bugs at the earlier of the project. Senior midwives were invited to the design phase of the project. Mid-level managers introduced and explained frontline health workers during field visits and monitoring visits.
Training: Training and required equipment were provided to several levels of users in the system. Consultants provided training to midlevel users and senior midwives in the first batch and the training was rolled out at each project site with hands-on training and practical exercises.
Ability: Regular site visits by supervisors and provide technical supervision by designated officers to solve errors and bugs in the system. It was to make sure that users were using properly the reporting system and feedback had been gathered and reported to the system focal person.
Reinforcement: We had regular meetings to overcome challenges and to collaborate among focal persons. Regular monitoring internally and externally was established to streamline the function and process of reporting.
Although we have a few communication gaps between mid-level and frontline workers, the organization tried to narrow it down by providing necessary support within the project timeframe and budget limit.