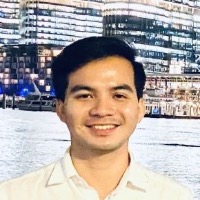 Teerawat Pholyiam
Participant
To assess whether my organization has appropriately managed change, I will apply the ADKAR model, which is a framework that focuses on five key elements below to evaluate change management.
Change: Transitioning to remote work during the COVID-19 pandemic.
Awareness – My organization effectively communicated the need for remote work due to the COVID-19 pandemic. Employees were made aware of the health and safety concerns associated with working in the office and the importance of reducing the risk of virus transmission. My organization shared information about government guidelines and the company's commitment to employee well-being e.g. HR shares up-to-date news on Workplace web (features from Facebook).
Desire – To foster a desire for remote work, my organization conducted surveys and focus groups to understand employee concerns and preferences. They addressed these concerns by providing flexible working hours, ergonomic equipment, and support for setting up home offices. The organization emphasized that remote work would enhance work-life balance and reduce commute times, which resonated with employees e.g. my organization sent equipment from head quarter with process guidelines of remote working and IT team reached out to remote assistance.
Knowledge – My organization provided comprehensive training on remote work tools and technologies. They offered webinars, tutorials, and IT support to ensure employees had the knowledge needed to use virtual meeting platforms, project management tools, and other resources effectively e.g. to let team members to utilize via Monday.com that is a tool that transforms the way teams work together.
Ability – Employees were given the necessary tools, including laptops, secure VPN access, and remote desktop solutions. IT support was readily available to assist with technical issues. Managers were trained to provide remote leadership and support, emphasizing clear communication, trust, and performance management e.g. IT team always is ready to support at anytime for all team members if any issues arise.
Reinforcement – The organization implemented regular check-ins and team meetings to maintain connection and collaboration among remote teams. They recognized and rewarded exceptional performance and innovation in the remote work environment. Feedback channels were established to continuously assess and improve the remote work experience.
As a result, the transition to remote work was a bit hard and got confusing at the beginning as we were miscommunicated but most of team members followed process of works and understood the change and this was relatively smooth, ultimately leading to continued productivity and employee satisfaction in a remote work environment.