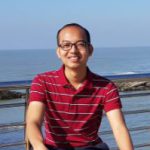 Pyae Thu Tun
Participant
Considering that the proposed study has the potential to significantly benefit disease prevention, it is worth exploring the possibility of sharing the requested data. However, our priority should be to ensure the integrity and ethics of the research team. Collaborating with our ethical committee experts is essential to verify the team's credibility and the safeguarding of participants' rights.
To adhere to the General Principles of Informatics Ethics, it is crucial to safeguard the privacy of individuals. This can be achieved by fully minimizing the granularity of individual data possible, thereby reducing the risk of re-identification. Simultaneously, our approach must align with the relevant laws, regulations, and ethical guidelines governing data sharing and research.
In addition to these measures, a comprehensive review of the data collection and storage procedures must be conducted to guarantee that the research team prioritizes participant privacy. Documentation of a robust data sharing agreement is fundamental, outlining the purpose of data usage, secure storage protocols, and data destruction procedures to prevent any potential misuse.
Ultimately, the decision to provide the data should be the result of an intensive evaluation of these factors, carefully weighing the potential benefits against the associated risks of sharing individual-level data.