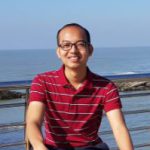 Pyae Thu Tun
Participant
From the point of view of a health information professional, I should respect the confidentiality of a client's health information. I have no right to disclose such sensitive information to my friend as there will be surely many consequences and social problems which will be difficult to handle.
We cannot interfere with other people or family issues. But by considering my friend's health risk, I may try to discuss with the patient whether there is a possibility of disclosure the result by the patient himself. But it may need the help of a certain counselor who is expert in communicating and handling such kind of case. Knowing how to manage getting infected with HIV and the importance of informing his sexual partners will encourage him for further disclosure. Or there will be some way we could promote the health awareness and testing promotion to my friend directly anonymously by securing the patient information.
The decision of patient whether he will disclose or not will be the right of him that I need to follow as the fundamental principle. It should be self-determination and I must keep the confidentiality and try not to do anything that could harm him or my friend.
It's my obligation and the patient have full right to control keeping their health information confidential.