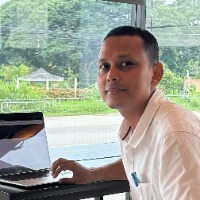 Phyo
Participant
I want to describe an electronic immunization registration and reporting system developed by my former organization. The purpose of the system was to replace paper-based records with electronic records related to immunization in the project areas.
Design: Users participated at the beginning of the project. Thus, it was designed by easy to record and track the immunization data of day-by-day activities. When we established the project, the required IT equipment was supplied to the project areas.
Operation: The training had been rolled out before launching the product to the front-line midwives. We have the huge support of senior-level management to implement the project. Good communication has been established at the beginning of the project. There was an assigned technician available at the central office and IT issues or other technical issues were solved by an operational team.
Cost: It was fortunate that we had special funding to upgrade electronic records in the project. Thus, we had a chance to hire a consultant to develop databases for immunization and other registration tools during that fiscal year. In the following year, we found some challenges in fixing bugs and errors in the system because hiring a consultant burdened the organization.
People: Users were satisfied with the electronic registration system which they weren't required to use any longer for paper-based registration and reports. They had some inconveniences in earlier the system establishment, but the workflow became efficient and effective as things were moving on. High staff turnover had a negative impact on system workflow in later years and regular training had been limited due to constraints of the budget.
Data: There were standard indicator definitions and local vaccination guidelines to take reference for registration and reporting. Accurate and complete data could be updated in real time with the development of the new system. However, some vaccination schedule was slightly different from one area to another, completeness of certain vaccine was quite hard to standardize among project areas.