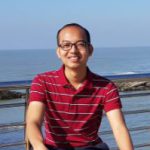 Pyae Thu Tun
Participant
With the previous example of implementing enterprise resource planning (ERP) system for our organization in challenging aspects, it can be evaluated with the ADKAR model as follows:
Awareness – There were many challenges in implementing the process to be streamlined and efficient. Although there were efforts to create awareness for the need of the system, communication gaps have led to the unaware of the potential advantages of the system and affected the readiness for the change.
Desire – There were various levels of desire to improve the operational efficiency among the different users. Some were eager to change by having the awareness of potential benefits, but some are not. Some have concerns about any interruptions it can cause and those become resistant to the change.
Knowledge – The lack of knowledge and orientation delays the smooth transition of the new system. Although the software company provided the orientation training on how to use the system, internal multiplier training was not comprehensive enough. The users have difficulties navigating the system and cannot utilize it effectively.
Ability – As data cleaning process and integration to new system were issues that need to be addressed before the full utilization, the ERP system could not be used effectively. Also, the system's design did not align well with existing workflows and made the users meet challenges in adapting.
Reinforcement – The lack of clear communication and support led to delays in identifying gaps and making improvements. The management team did not adequately address the resistance to change.
In summary, even though the organization wanted to make work better with the ERP system, the users had trouble making this change go smoothly. Not everyone knew or was happy about it, and not every user could use the system easily because they didn't know how.