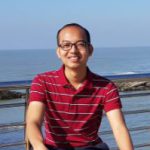 Pyae Thu Tun
Participant
I would like to give an example for implementation of ERP software which is planned to use within our organization to streamline and enhance our operational efficiency. The system is intended to integrate various departments, automate processes, and provide real-time data for informed decision-making. Since ERP systems are complex and require multi-dedicated focal for coordination, there was a bit of a delay in implementation, to utilize the software effectively and properly. The following contributed to the delay implementation of the software:
Data – The first challenge we faced was the data where various departments are using their unique structures, formats, and standards. The lack of standardized data made it difficult to properly integrate information into the ERP system. This requires the heavy burden of cleaning the data and much effort to map them so that the data are ready to process and utilize effectively.
Cost – Another factor is that the organization has a limited budget to implement the process which is a constraint to the implementation of ERP. The full feature software comes at a remarkable price and thus the organization have to choose public software which adopts most of features as it comes with and only customizing where it needs to be. That causes the implication on the scope of the system and the number of users who could benefit from the software. And the system cannot adapt to changing needs since the specific requirements were not discussed intensively.
Operation – The communication and support were not clear and not properly address that cause much resistance and the transition was not smooth. The training was not provided properly to test users and they cannot navigate well and utilize the system. Consequently, the system workflow was not much in line with the existing one and many adjustments had to be made for the full capabilities of the software. The feedback from users was not assessed and there were delays identifying the gaps and improvement areas.
Design – Though the original system was well-structured and capable of customizing the needed area, the failure in alignment with the internal process workflow resulted in the effectiveness of the system. To adapt to changing needs, it would require thorough evaluation and customization to meet our specific needs.
People – Most of the management team and focal were unaware of the benefits of the ERP system. There were needs in effective communication, training, follow-up as necessary, and commitment to the implementation. The users resist change and lack of engagement among staff and management team significantly affects the successful implementation.