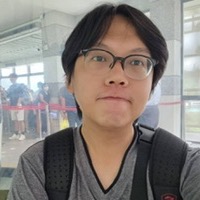 Sirithep Pl
Participant
What should you do?
As a health information professional – can you tell your friend?
As I was one of the healthcare personnel and health information professionals, I should hold on to the principle of ethics. In this given situation, I should have accountability and respect to the privacy rights of the patient. Although this information is related to my close person, the information of her husband should be protected and confidential. So, I do not tell my friend about this information.
Can you interfere with other people or family issue?
But, should your friend not know about this because she might be at risk?
According to the former statement, this information is private information, I cannot interfere with his/her life and family. Though she is in risk, I can only talk to her as the usual conversation such as her own and her husband health, advice her for check up her health if she seems to be high risk.
How will you follow the fundamental principles about the right to self-determination, doing good and doing no harm to others?
Isn't it your obligation and the right of the subject to hold the information?
Following these principles, I respect the confidentiality and privacy of the patient information for self-determination. I cannot disclose the information without consent. I can only provide advice or information to related persons for decision making in doing good and no harm to others.