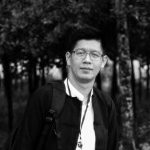 Soe Htike
Participant
This is indeed a complex situation that requires careful consideration of ethical principles, data privacy laws, and the potential benefits of the research. Here are my opinions:
Should I give the data out?
It's essential to assess the request and its potential implications carefully. I must balance the benefits of the research study against the potential risks to individuals and their privacy. I will consider whether the research can be conducted using aggregated, de-identified data instead of individual-level data. Before deciding to share the data, I will also consider the ethical implications, the purpose of the research, and the laws governing data privacy in your country. If the research has potential benefits for public health and is in line with ethical guidelines, it may be justifiable to share the data. However, I must ensure that patient confidentiality is maintained. I will also consider the reputation of the research team, like "Are they trustworthy? Do they have a good track record of conducting ethical research?"
How do I not violate any of the general principles of information ethics?
Principle of Information Privacy and Disposition: To protect the privacy and confidentiality of the individuals in the database and to ensure that sensitive, personally identifiable information is appropriately safeguarded, I will implement strong encryption, access controls, and data anonymization techniques to minimize privacy risks.
Principle of Openness: To be transparent about the purpose of data use and the potential risks to the individuals involved and to ensure that the research team understands the ethical implications, I will clearly communicate the necessity of protecting individual privacy and the importance of using de-identified data whenever possible.
Principle of Least Intrusive Alternative: To minimize the intrusion into individuals' privacy, I will offer the research team access to aggregate data at the village or sub-district level, which is less privacy invasive.
Principle of Accountability: To ensure that the research team is held accountable for the ethical use of the data, including adherence to ethical guidelines and data protection regulations, I will ask the research team to sign data usage agreements that outline ethical data handling practices.
If I want to provide the data to them, what and how will I do it?
If I decide to share the data, I will provide only de-identified or anonymized data by removing or encrypting identifiable information. I could also aggregate the data at a higher level (such as district or state) to further protect individual identities. Before sharing any data, I will have a data-sharing agreement in place that outlines how the data can be used, ensures that the data will be stored securely, and stipulates that the data cannot be used to re-identify individuals. I will monitor the researchers' use of the data to ensure that they are complying with the terms of the data-sharing agreement.
It's crucial to balance the potential benefits of research with the need to protect patient privacy and adhere to ethical guidelines.