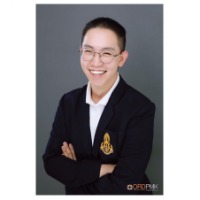 Teeraboon Lertwanichwattana
Participant
In my opinion, the responses are as follows:
1. Should you give the data out?
– In my opinion, I would not provide the data at the individual level to the research team. Sharing detailed individual data, such as home address and contact number, could breach privacy and confidentiality standards, especially without the explicit consent of the individuals involved. Additionally, I am unaware of their research proposal being reviewed by an ethical committee, and I doubt it would be approved if it involves obtaining contact numbers to identify individuals.
2. How do you not violate any of the General Principles of Informatics Ethics?
– Adhering to the General Principles of Informatics Ethics is crucial, particularly in safeguarding individuals' privacy and confidentiality. One approach is to offer aggregated data at a higher level, such as village or sub-district, without disclosing individual identities. If the research team still requires individual data, I would transform the identification data into anonymous codes known only to me. I would not share this identification information with them, but I could provide other relevant data with anonymous identifiers.
3. If you want to provide the data to them, what and how will you do it?
– If I still aim to contribute to the research while upholding ethical principles, I could provide aggregated data at a broader level, maintaining anonymity by excluding personally identifiable information. This allows the research team to analyze patterns and trends without compromising individuals' privacy. I could collaborate with them to define specific research questions aligned with the available anonymized data. By focusing on general patterns instead of individual cases, I can ethically support their study. If the research team insists on receiving individual data, I would convert the identification data into anonymous codes, sharing only the anonymized information while keeping the identifiers confidential.