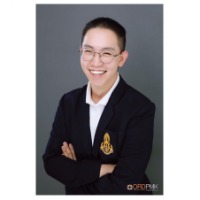 Teeraboon Lertwanichwattana
Participant
In this situation, if I were her friend and discovered that her husband had HIV infection without her knowledge, I would honor the patient's right to privacy and confidentiality. Regardless of my personal relationship with the patient, I would never disclose any patient's identity or personal data without their consent. Even if I knew the husband, I would still maintain confidentiality, respecting the patient's choice to disclose their health status.
I would refrain from interfering in their relationship or family matters because it's not within my jurisdiction. Despite my friend potentially being at risk, I cannot reveal the patient's personal information without their explicit permission.
Adhering to ethical principles, it's essential to recognize patients' rights to protect their personal information. Everyone has a responsibility to promote the well-being of others and prevent harm. If I were the doctor treating her husband, I would respect the principles of autonomy and beneficence by encouraging the patient to share his condition with his wife. Upholding the principle of non-maleficence, I would advise him to involve his wife in the healthcare process, ensuring her safety and well-being. The conversation with the patient would focus on the advantages of early treatment and the significance of involving family members.
However, if I were in the role of an informatician, I would maintain my position that personal data cannot be disclosed, regardless of the circumstances. Regarding the last question, my primary duty would always be to safeguard and protect a patient's health information as private. This ethical obligation is fundamental and must be upheld by all health information professionals.