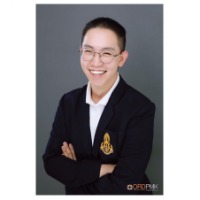 Teeraboon Lertwanichwattana
Participant
Awareness:
In the case of DR CAN, the organization was aware of the need for a system to follow up and screen non-communicable diseases. The awareness of the problem led to the development of the DR CAN application, indicating a successful start in this phase.
Desire:
There was a desire to address the issue by investing in the DR CAN application. The organization recognized the importance of managing non-communicable diseases efficiently, and this desire was the driving force behind the project.
Knowledge:
The organization invested in knowledge and development, creating the prototype for the DR CAN application. However, there were knowledge gaps, especially in user experience design and data integration, which impacted the effectiveness of the application.
Ability:
While the organization had the ability to develop the application, there were challenges in execution. Delays in data synchronization, lack of user-friendly design, and time-consuming operations hindered the ability to implement the system effectively.
Reinforcement:
Proper reinforcement, in terms of user feedback and iterative improvements, seemed lacking. The system did not seem to adapt well to user needs and feedback, leading to frustration among users.
In summary, while the organization had awareness and desire, and a certain level of knowledge and ability, the failure in the DR CAN system can be attributed to gaps in these areas. The organization did not appropriately manage the change, particularly in terms of understanding user needs (Knowledge) and ensuring the system's adaptability based on user feedback (Reinforcement). These shortcomings in managing change contributed to the challenges faced by the DR CAN system.