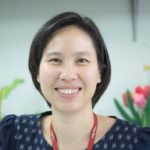 Saranath
Keymaster
Thanks Teerawat for sharing the interesting eHealth project. In this mobile device era, having the blue book in the mobile app is the most convenient way.
Organization: Information is presented in a clear logical sequence. 3-minute over the time-limit allowed.
Content: accurate and complete explanation of key eHealth domains and benefits. relevant.
Presentation: well-communicated, good visual aid, clear audible voice.
Great work!