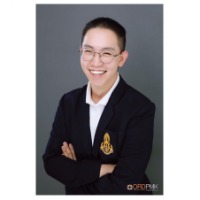 Teeraboon Lertwanichwattana
Participant
In this discussion, I would like to address the DR CAN application, which was utilized for the follow-up and screening of non-communicable diseases.
Several key factors, including data management, costs, operational aspects, design, and stakeholder involvement, contributed to the failure of the DR CAN application:
Data: There was a lack of timeliness in the early phases of development, as it required synchronization with ID cards and phone numbers, which took a significant amount of time. Additionally, some data was not imported into the app, even though patients wanted access to it.
Cost: The application required a substantial initial investment, and although it provided a prototype, it still took a long time to develop and respond to all customer needs. This resulted in indirect costs and delays.
Operation: This aspect was critical because the project needed to be launched on time, but there were initial delays in developing the prototype application. As a result, time was lost in terms of education, training, and communicating with customers when implementing the application for many patients.
Design: Our failure in this area was related to the alarm system for medication reminders, which was not user-friendly. Patients had to click it repeatedly, causing frustration. Additionally, we initially did not involve patients in the project's development, which was an error on our part.
People: Involving doctors who would use the project in patient care during the development process was not an error. This collaboration provided significant advantages during the development process.