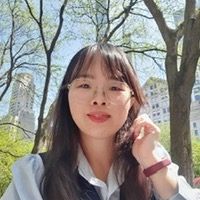 Nichcha Subdee
Participant
A health information professional must have an awareness of the code of ethics for this position. The solutions to each question in this scenario are provided below:
– What should you do?
Maintaining the patient's confidentiality is essential. A health information professional cannot violate patient confidentiality by sharing a patient's health information with others without the patient's consent.
– As a health information professional, can you tell your friend?
Definitely not. Without the patient's consent, you cannot disclose patients' health information to anyone, even if you know them personally.
– Can you interfere with other people's or family issues?
No, you cannot interfere with other family matters.
– But, should your friend not know about this because she might be at risk?
Even if you have good intentions to inform her about the risk, it is still inappropriate to disclose the patient's information without their consent.
– How will you follow the fundamental principles about the right to self-determination, doing good, and doing no harm to others?
Ultimately, it is up to the patient to decide whether to disclose their health information to others or not. This is the patient's right to self-determination. Additionally, maintaining the confidentiality of a patient's health information and avoiding any actions that could harm the patient or others is what a health information professional should do.
– Isn't it your obligation and the right of the subject to hold the information?
Patients have the right to keep their health information confidential. So, the answer is yes, a health information professional has the primary duty to maintain and protect a patient's health information as private. This is the ethical obligation that health information professionals should uphold.