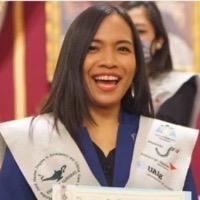 Panyada Cholsakhon
Participant
An example of Decision Support System used in your organization:
As I worked in IPD and performed many times in the blood transfusion process for my patients. One of the Decision Support Systems (DSS) that is important and helps prevent potential errors in this process is the alert messages within the process of matching blood bags with patient. When nurses scan the barcode of each blood bag to match it with the information that the system already has from the crossmatch process, the code on the bag needs to be exactly the same as the code in the system. If the code doesn't match, the system will alert us and will not allow us to proceed to the next step. This alert and the process of DSS prevent mismatched blood transfusions, which could be harmful to the patient's life.
Are there any factors that might influence the decision support system implementation in your organization?
Certainly, yes, in terms of patient safety, it helps nurses a lot in preventing potential incidents that might occur and enhances the quality of care. However, there are some points that influence user dissatisfaction, such as its design, which may not be user-friendly (many tables and tabs included) as it's quite complicated. Moreover scanner sometimes do not work properly, manually inserting long code is needed which is risky. More importantly, the lack of training on how to use the program that embeds the Decision Support System not only dissatisfies users but also makes users not realize how important it is.